In collaboration with the event organisers, I developed unique brands for the 2018 and 2019 [email protected] events. These brands had to retain and reflect the core principles of TED's international brand guidelines, whilst adding a unique flair.
TEDxYouthTeAro.nz website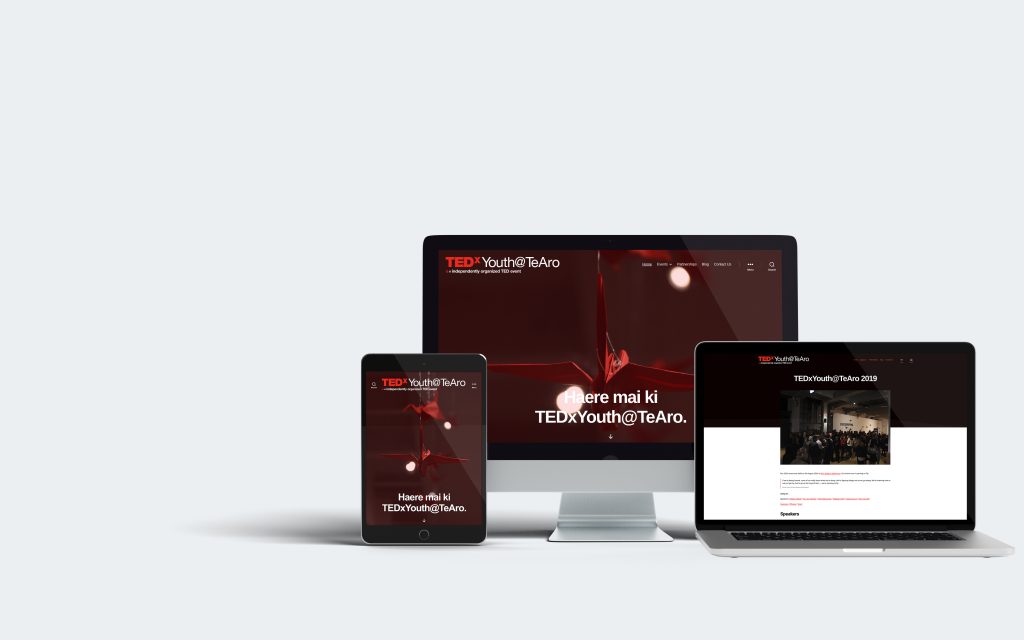 I built [email protected]'s website in WordPress, customised to their colours and brand. Check it out: tedxyouthtearo.nz
The theme of [email protected] 2018 was 'What's next?', intended to inspire young people to consider alternative futures and possibilities. The colourful style of the main lockup (shown on the poster) hints at the diversity of the future the organisers themselves were imagining.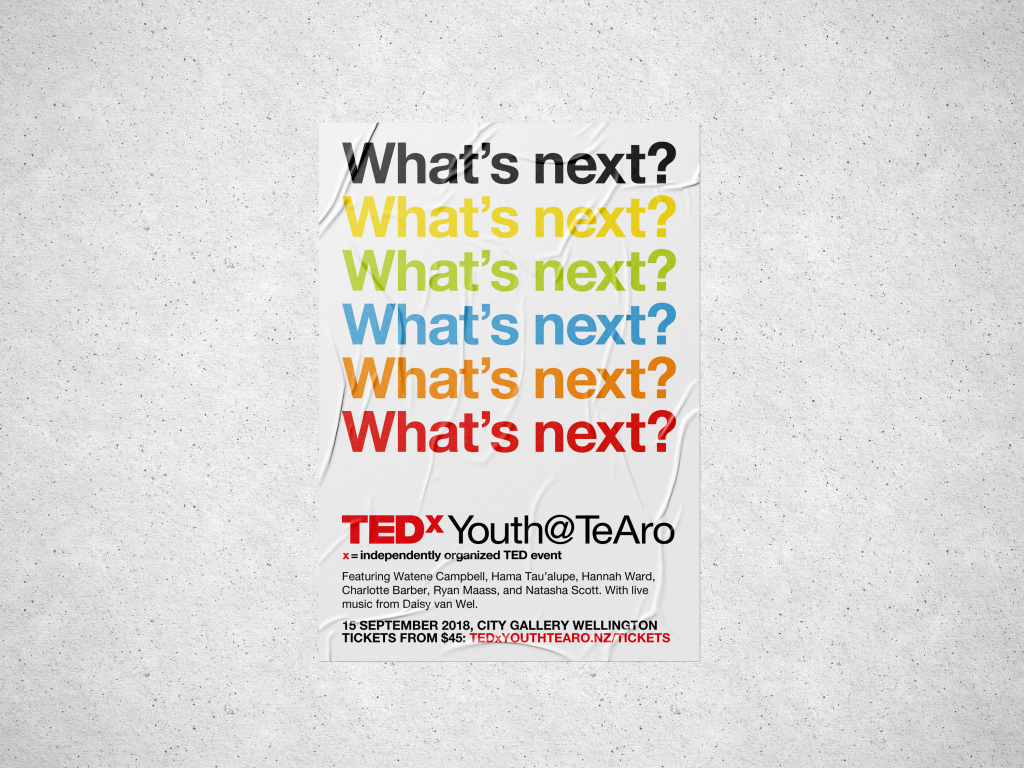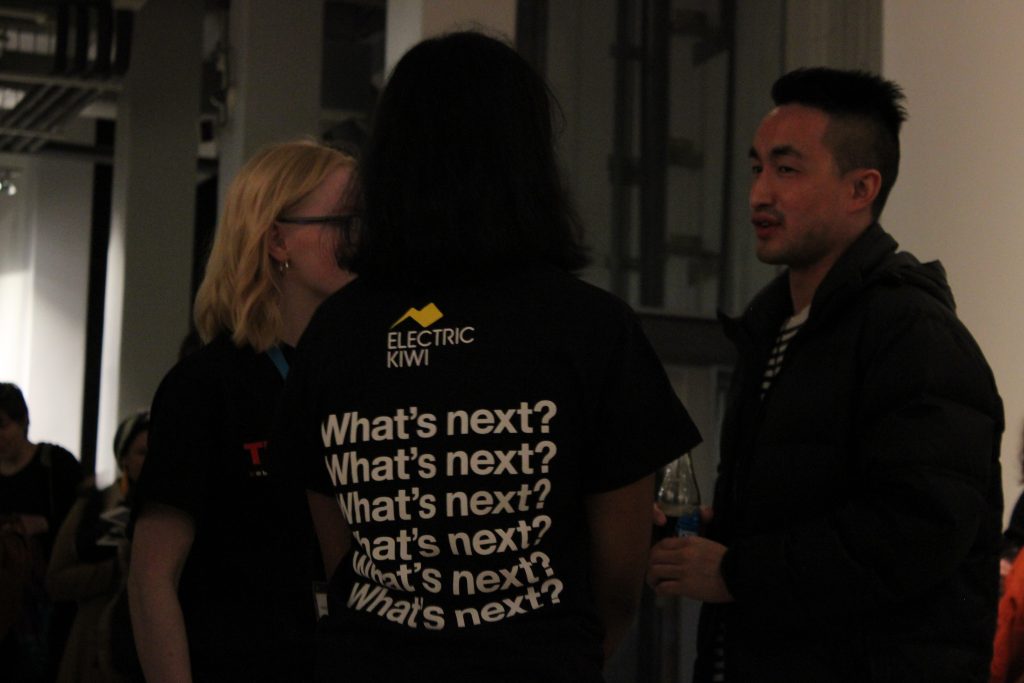 The theme of [email protected] 2018 was 'Learning to Fly', intended to evoke notions of the work needed to achieve personal progress. The paper art motif extended into the venue decoration, with paper cranes hanging from the ceiling in the breakout space.